I managed to scare up some free time on the eve of our Thanksgiving Trip, so I logged on to play a little. All of a sudden my guild informed me that someone was kiting Teremus the Devourer towards Stormwind. We all ran over to watch and follow. It turned out that the person had nicer intentions than letting the dragon loose on the population -- it was intended to be the Thanksgiving Turkey!


Here I am, running along behind the group. (I'm Zando, the Warlock)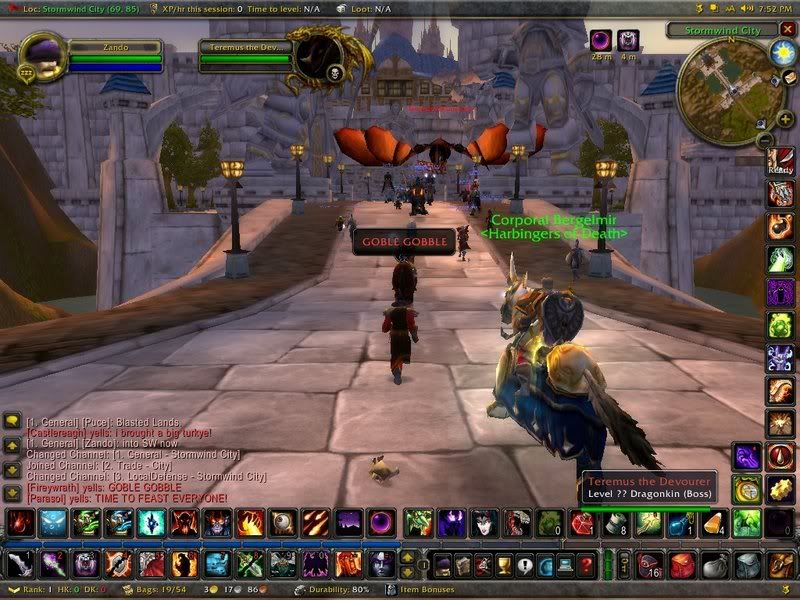 And everyone pitched in for the kill!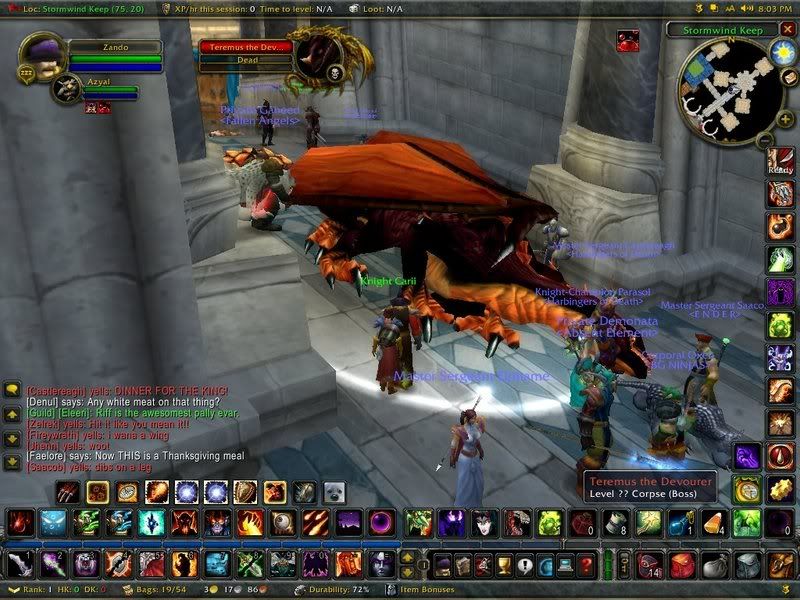 A happy Thanksgiving to you and yours from all of us on Eitrigg. :)